On a search for games like WoW? This listicle will guide you with the best games the developers have to offer.
15 Best Games Like WoW World of Warcraft
I was introduced to the World of Warcraft in The Big Bang Theory's 'The Zarnecki Incursion" episode. Sheldon's WoW account was hacked and Penny came to his rescue. Since then, I was intrigued with World of Warcraft and multiplayer online role-playing games, or MMORPGs per se. The genre itself shocked me since there are thousands of games played by millions of players worldwide. If you've played World of Warcraft, you'll know its lasting effects – the game calls you to play. If for some reason, you don't want to play World of Warcraft but instead want to explore games like WoW, I've curated a list of 15 games that will replicate the emotions.
ADVERTISEMENT . CONTINUE READING BELOW.
What is World of Warcraft?
World of Warcraft is a well-known multiplayer online role-playing game that saw its first release in 2004. Since then, there's no stopping the franchise as its eight expansion, titled World of Warcraft: Battle for Azeroth, was launched back in 2018. WoW's gameplay is worth thousands of hours and $15 a month which gamers pay to make the most of its open-world prowess. Gamers can also "expand" the gameplay to other planets. It wouldn't be wrong to say that World of Warcraft is in itself a realm. So, let's explore other games like WoW!
1. Age of Conan: Unchained
The first on our list of games like WoW is Age of Conan. It is literally unchained when it comes to experience and exploration. Many gamers worldwide consider the Age of Conan to be WoW's probable successor since it offers a lot more than Wow. To begin with, the humanoid characters look like humans, the combat system is cruel and enjoyable. Moreover, adult players will get to explore the story since it has some adult-themed elements. According to the creator Robert E. Howard, the game is a "dark, twisted, and corrupt version of Euro-Asian history." Download Age of Conan: Unchained from the link below.
2. Blade and Soul
A free-to-play MMORPG game, Blade and Soul is second on our list of games like WoW. This game will make WoW fans feel at home. So much so that it is almost known as a Korean World of Warcraft. Similarities aside, gamers can play in factions like Crimson Legion and Cerulean Order who are mortal nemesis. When it comes to an open-world experience, you'll be in for a treat. The quests are as challenging as explaining logic to halfwits. Keep in mind that you'll encounter a few paid segments but they won't impede the overall gameplay. Click on the link given below and download Blade and Soul.
3. Black Desert Online
https://youtu.be/YtSXoeZ0BZE
Black Desert Online gets you going into the role-playing phenomenon. If in-game customization is your thing, then the game will appeal to you unequivocally. The fantasy land in this game sees friction between the Kingdom of Valencia and The Republic of Calpheon. The games also feature an impressive sandbox so that the players can mold their character into anything they wish to. Download Black Desert Online from the link below.
4. ArcheAge
Essentially a sand park game, ArcheAge is another MMORPG on this list that doesn't fail to impress. Think of this game as a theme park that doubles as an open-world game that strives you give a sandbox experience. The list of combats is huge, which consists of ship clashes, housing, farming, and crafting mechanisms. The best part about this game is that there's a court run by the player which will judge you and try you for the crimes you commit. So cool! Overall, ArcheAge deserves to stand next to WoW. So, download it from the link below.
5. Destiny 2
Destiny 2 is fifth on our list of games like WoW. Yes, I know it is an FPS game but it shares similarity with War of Warcraft. The premise of the game is that players, known as Guardians must protect the Last City on the Earth. As an aid, gamers can take advantage of Light as a weapon. The gameplay is worth hours and the other expansion pack will suffice many. Even though it isn't exactly like WoW, the core gameplay echoes it. Download Destiny 2 from the link below.
6. Final Fantasy XI

Released back in 2002, Final Fantasy XI is still a classic MMORPG adventure which lets the player explore Vana'diel's world. Of course, it's a fantasy land filled with chocobos, eidolons, etc. The add-ons let you explore different scenarios. There are extension packs to discover the much-anticipated open-world. Final Fantasy fanatics will surely love this offering.
7. Neverwinter
Neverwinter is very similar to Dungeons and Dragons. Neverwinter replicates that feeling. Even though both are RPG games, they are somewhat similar to MMORPG games, and War of Warcraft to that extent. Neverwinter is still the best game on Xbox that comes close to WoW. So, download it from the link below.
ADVERTISEMENT . CONTINUE READING BELOW.
8. EVE Online
Eve Online is the next MMORPG on our list of games like WoW. A space-based game, you get to explore entrepreneurs, traders, pirates, and space of course. Gamers can discover 7,800-star systems with gaming mechanisms, political schemes, etc. It is quite overwhelming but you'll get used to it. Download it from the link below.
9. Guild Wars 2
Guild Wars 2 is a great WoW alternative. The gameplay transports gamers into Tyria, a fantasy world where they must fight Elder Dragons. The story isn't your typical MMORPG since the gameplay lets you explore a never seen before combat system. The design is amazing and doesn't get overwhelming like other games. Download it from the link below.
10. Skyforge
Next on our list of games like WoW is Skyforge. You'll play as an immortal warrior which is has a sci-fi background. Are you getting it? Sci-fi and MMORPG are mixed. It's the two greatest things related to a fantasy realm. With Skyforge, you get to experience a new story every time you log in. Moreover, the Prestige system gauges a player's in-game statistics.
11. Final Fantasy XIV
Final Fantasy XIV is the latest title in the fantasy world. Players get to explore the fantasy land Eorzea but the main mission is to stop Bahamut the dragon to spread chaos. Save the fantasy world in nine different expansions. Developers improved everything about the earlier Final Fantasy versions and made this one better.
12. Path of Exile
Path of Exile is the next on our list of games like WoW. It's a free-to-play adventure game that shares similarities with not only the War of Warcraft but also Diablo. Players can choose characters from six different classes. You can also raid and loot dungeons. If you want to have a good time with your friends, the Path of Exile should be on your weekend to-do list.
13. Lord of the Rings Online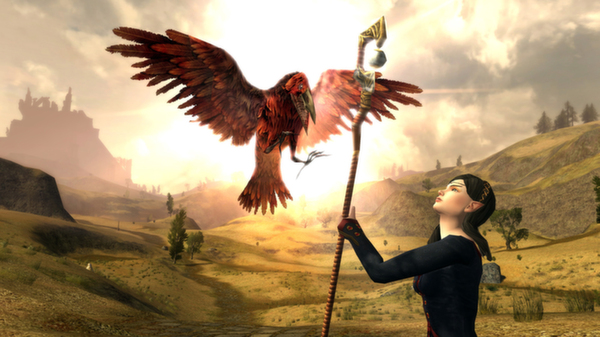 ADVERTISEMENT . CONTINUE READING BELOW.
You might be familiar with Lord of the Rings franchise. Even though this is an RPG game, it still packs a lot of punch. You'll get to play in the Middle Earth alongside four races and seven classes. Other worlds available for exploration are Moria, Isengard, and Eriador. If you've always wanted to experience Tolkien's world, Lord of the Rings Online is an excellent choice. Download it from the link below.
14. Planetside 2
Planetside 2 is the next on our list of games like WoW. It's a futuristic adventure that relies on shooting mechanisms. Players get the same territorial control as WoW between Alliance and Horde. Over 2000 players can explore the large-scale open-world together. You'll need to rely on skills and your shooting mechanics.
15. Rift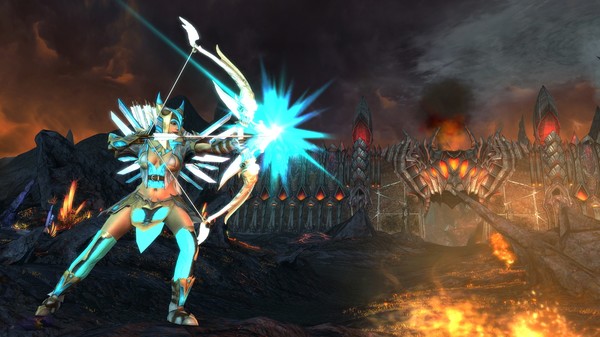 Last on our list of games like WoW is the fantasy-based Rift. This MMORPG game takes you to Telara where players should stop all the rifts. Players get to raid various dungeons in five different classes that include Cleric, Mage, Primalist, Rogue, and Warrior. Those looking for customizations would love to know that characters can be tweaked from head to toe. With these characters, you'll also be equipped with weapons to stop the said rift. Download the game from the link below.
FAQs
Is there any MMO better than WoW?
Age of Conan, Guild Wars 2, and Final Fantasy XIV are the games that share similarities with World of Warcraft. 
Is WoW worth playing in 2020?
You can play World of Warcraft in any year, not just 2020. Without a doubt, it's one of the best MMORPGs around. But if you are looking to explore the genre, try the games mentioned in this list.
Is there a game like World of Warcraft for Xbox?
Neverwinter is a fabulous game that replicates the experience of World of Warcraft on an Xbox. If the MMO experience is your core point of focus, then Neverwinter is a worthy name to explore.
Conclusion
Even though WoW put MMORPG genre on the world (and nerd) map, you'll find tonnes of games like it that offer similar elements. The aforementioned games deserve your valuable time. As I've said, there is a good deal of games like WoW but unfortunately, I couldn't mention it all.
What do you feel about World of Warcraft? Have you tried some other games like WoW? Which according to you comes closer to it? Let us know in the comments below.