Did you accidentally delete your favorite photos, videos or some important documents from your Mac and you cannot find them in the Trash folder. And all you want is to recover the data? If yes then we are here to help you out.
It is kind of normal to lost our important data however you should not worry about it at all. As there are quite a lot of softwares are available out there which lets you recover deleted files pretty easily. And one of such mac data recovery is the EaseUS.
However, in case if you no idea about what EaseUS is, then do not worry. Let me give you a complete guide about it.
You Might Like: EaseUs Data Recovery Unbiased Review: Best Data Recovery Guaranteed!!!
So let's just head into the topic without wasting much of the time:
Introduction: EaseUS Data Recovery Software
EaseUS is one of the best data recovery softwares available out there. The software can be downloaded on your Mac and Windows computer. Using the software you will be able to recover deleted, lost or formatted files with zero effort.
Plus, using the software is extremely easy. You just have to follow three simple steps and your deleted files on Mac will get recover. However, to get great results make sure to use the software as soon as possible.
You can download the software free of cost. The free version of the software will let you recover data up to 2GB. But if you some extra features and unlimited limit then you will need to purchase the software.
Anyway, to make you understand in a better way let us talk about the top features of EaseUS: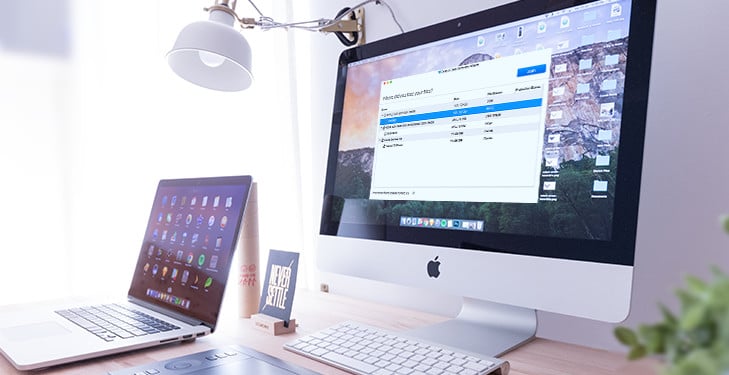 Top Features of EaseUS Data Recovery Software:
Recover Mac Files
EaseUs free data recovery software is capable of recovering deleted and formatted files on Mac. Also, you can use it for repairing and restoring photos, videos, music files, emails, documents, archived files, and more. In short, this software supports more than 200 file types.
Recover Data onMac-Based Devices
The software is fully compatible with the MacOS. The software does not only scans your mac storage but it also scans all the storage devices connected to your Mac. So it can find lost or inaccessible files and recover them for you. This software can also recover data from your Flash Drive, iPod, DSLR cameras and so on.
Partition Recovery
Created a new partition and lost your important data or your hard disk partition is not accessible? If yes then EaseUs can easily solve the issue. It will help you to recover your partition. So you can access your data.
Other Recovery Features
No matter if you are planning to recover a system crash or lost your data during reinstallation, macOS upgrade, file system or hard drive corruption, Sudden power-off, software failure, interrupting storage media during the writing process, improperly pullout of memory card. Or any other cases, EaseUs will make sure that you are getting your data recovered.
Recover Formatted/RAW Data
Recently formatted an external hard drive and want your data back? If yes then you can use EaseUS data recovery software. EaseUs is capable of recovering Formatted hard drive on Mac, memory card, USB, SD card and other devices pretty easily.
Awesome User Interface
The user interface of the software is also extremely easy to use. You do not have to be a software ninja to understand the whole process. Instead, you will be able to get started with the software easily thanks to the awesome user interface.
So these are some of the top features of the EaseUS data recovery software. Apart from these features the software also offers you some of the other features. To know about them simply go ahead and download the software.
Now let's just talk about how to use EaseUs Mac Data Recovery Software.
How to use EaseUs Mac Data Recovery Software?
Step 1: First of all download and install the EaseUs mac data recovery software.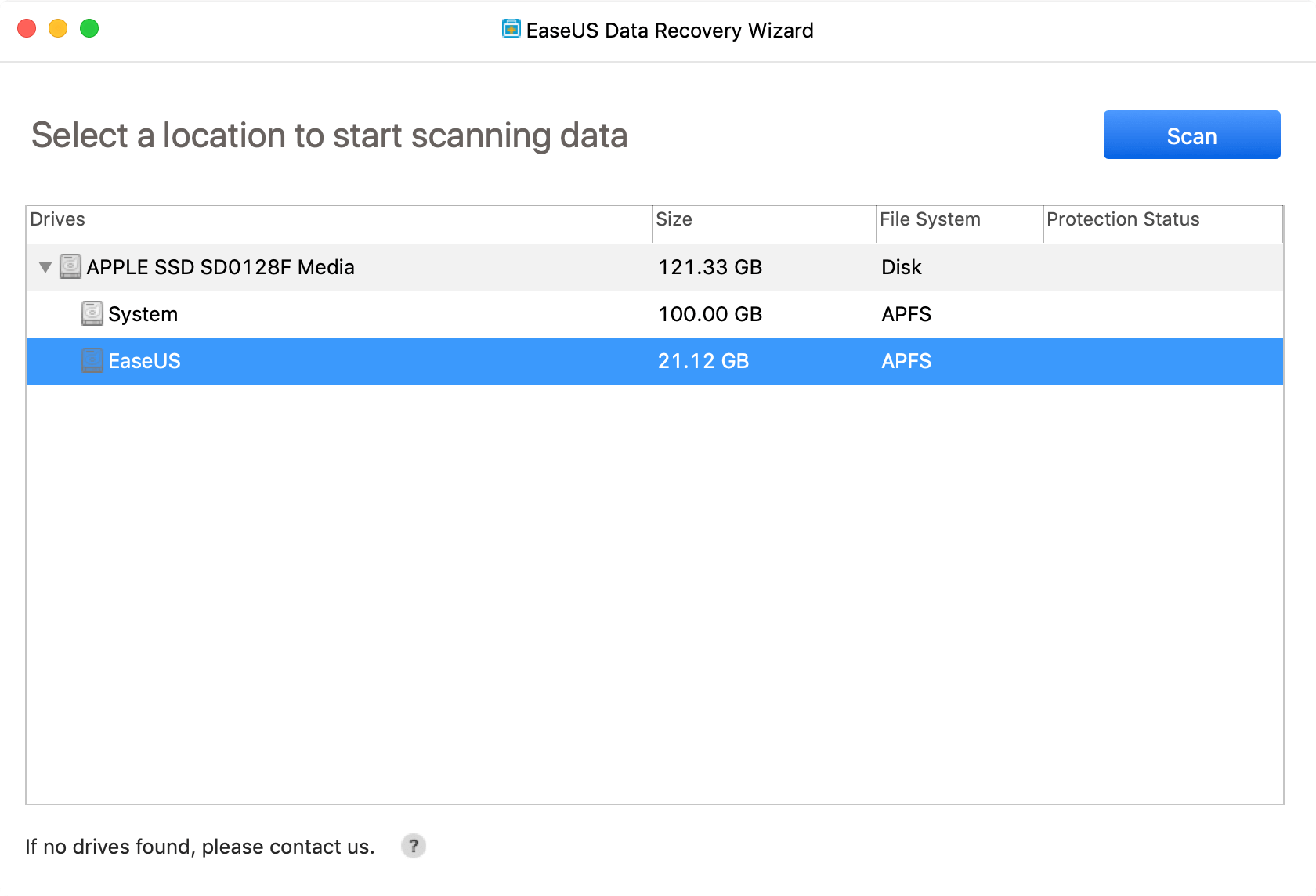 Step 2: Then simply install the software on your Mac.
Step 3: After that launch your application and you will find all the drives connected to your Mac.
Step 4: Simply select the drive that you would like to recover. Then scan it.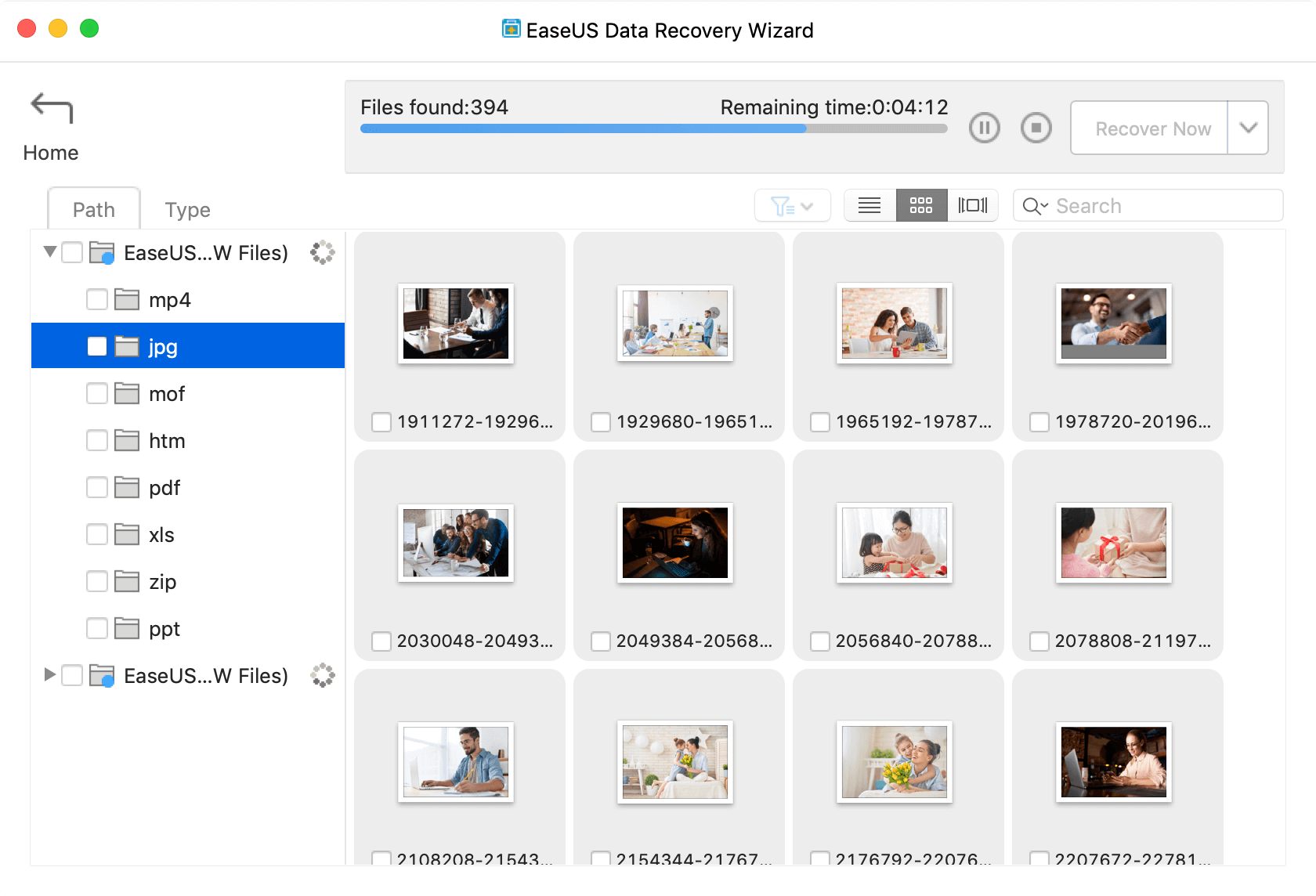 Step 5: After that EaseUs will start the scanning process and list down all the deleted files.
Step 6: Then simply filter the files that you would like to recover and wait for the whole process to end. Once done you are all set.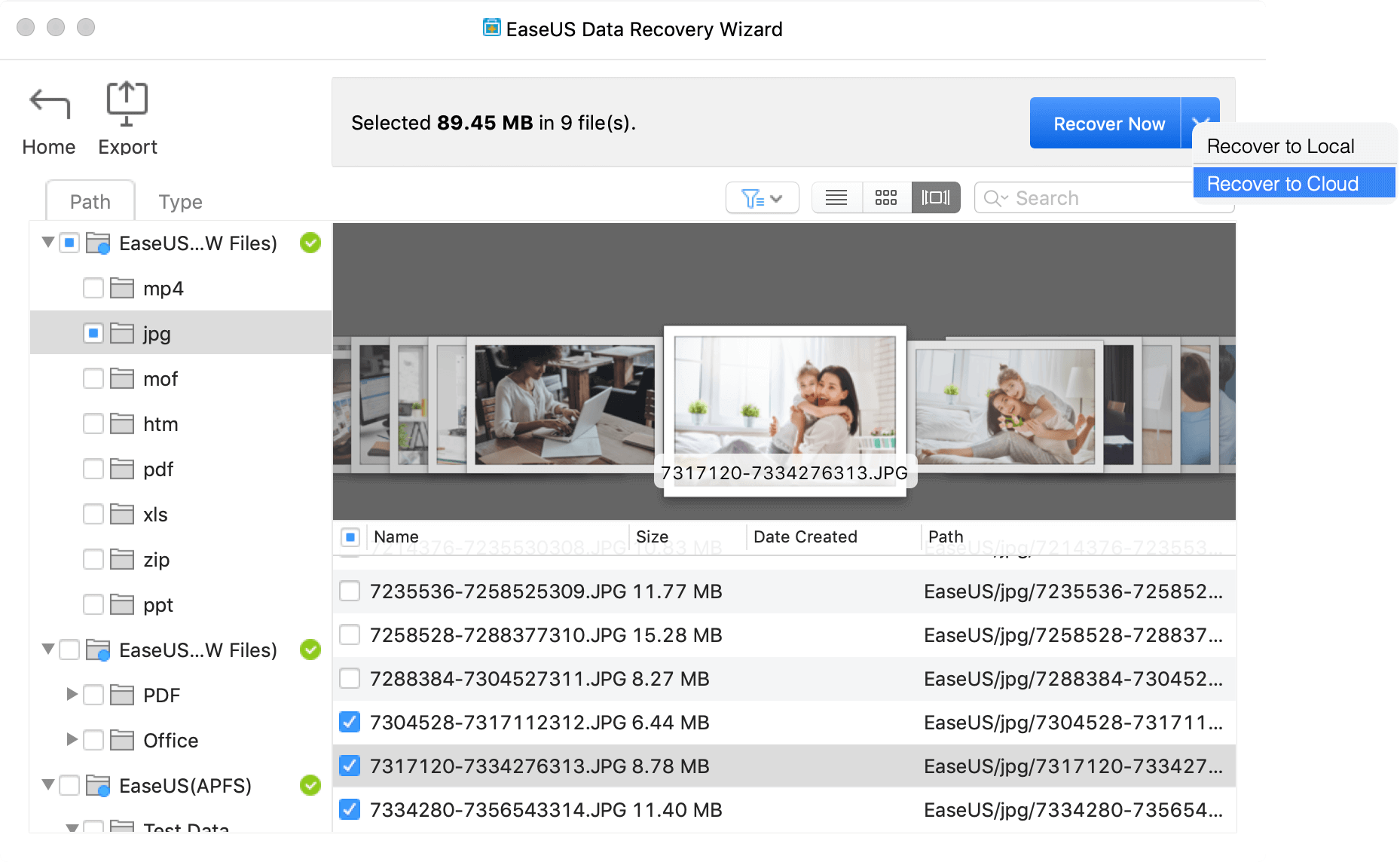 Also, the good part is that you will be able to resume the process. So if you have to stop the process in between. Instead of eliminating it. Simply pause it.
Final Words:
So that was all about the EaseUs. Now go ahead and check out the software and see how it is working for you. Also, for any questions, feel free to comment below.